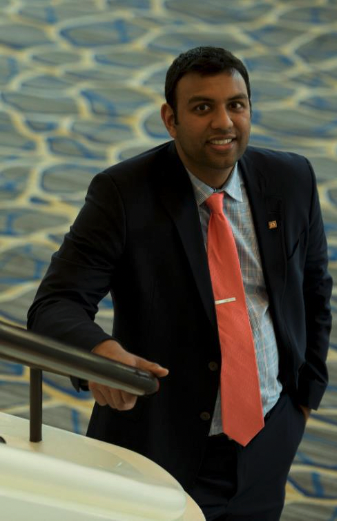 Ankur Patel, CCIM
President R&D Advisory Group, LLC
Professional Experience
After identifying a gap in the small business capital and commercial real estate finance space, industry veteran Ankur Patel established R&D Advisory Group in an effort to provide small businesses with access to the same capital market services and solutions as their national and global corporate counterparts.
Ankur founded R&D Advisory Group after more than 17 years in commercial banking, business banking, real estate, and middle-market investment at some of the world's largest financial institutions, including Citibank, Merrill Lynch, M&T Bank, and Fifth Third Bank. Today, Ankur's extensive experience allows him the opportunity to provide R&D's small businesses clients with the CFO services and banking industry insights they require to grow their market footprint and secure the financials to do so.
In addition to his professional career, Ankur also received formal credit training through the globally-renowned Citibank Credit Training Program, and sales training through M&T Bank's esteemed Relationship Management Sales Program (MRSP) and through the Merrill Lynch Licensed Sales Representative Training Program. He also possesses his Series 7 and Series 66 licenses, a specialized Master of Science in Real Estate degree, a Bachelor of Finance degree from the University of Florida, and a Graduate Certificate in Commercial Real Estate from the S.C. Johnson School of Management from Cornell University. Ankur has earned the acclaimed Certified Commercial Investment Member (CCIM) designation, a distinguished accomplishment in the commercial real estate (CRE) industry received by only 7% of CRE professionals globally.
Ankur has successfully funded hundreds of projects throughout his career, proudly providing clients with value and guidance even when his previous investment employers were unable to fund their borrowing requests. He believes in a team approach and maintains a strong network of value-added partners who help guide his clients in their specific areas of expertise.
Ankur is a top performer, having earned numerous "Lender of the Year" awards throughout his career. He has worked with companies and investors in almost every major U.S. market and has financed companies spanning a diverse variety of industries. Ankur is also an experienced real estate investor and entrepreneur, with personal ownership stakes in properties and successful small businesses across the country.
Ankur volunteers his expertise as a board member for several not-for-profit and industry organizations. For the past six years, he has served on the executive board of the Illinois Chapter of the CCIM, including his role as chapter president in 2018. He also previously served as president of the Fox Valley Healthcare Solutions group, and as assistant director for the University of Florida Friends and Alumni of Real Estate group. Ankur serves on the voting committee board of SomerCor 504, a community development corporation that provides SBA 504 solutions to small businesses in Illinois, and he supports the organization in the distribution of PPP funds to small businesses in an effort to keep employees working and the community moving forward.
When not busy at work, Ankur enjoys spending time outdoors with his wife and three kids.